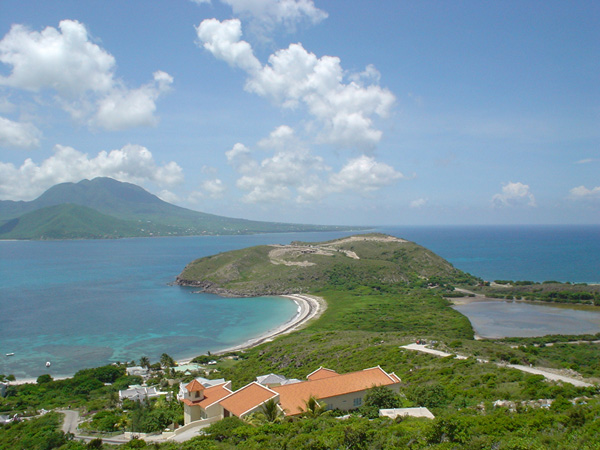 The Federation of St. Kitts and Nevis is a two-island country in the Leeward Islands chain and is the smallest sovereign state in the Americas, both in area and population. Its economy is characterised by tourism, agriculture and manufacturing.
About 15,700 acres of land in St. Kitts and Nevis is used for agricultural purposes. This represents some 24% of the total land area. Following the 2005 harvest, the government closed the sugar industry after several decades of losses. Subsequently, the government embarked on a program to diversify the agricultural sector and stimulate other sectors of the economy, such as export-oriented manufacturing and offshore banking.
Over the period 2009 – 2014, agriculture, on average, contributed 5.07% to 2.5% to GDP. The government's agricultural diversification programme is continuing with emphasis on crops and livestock such as hot pepper, Irish and sweet potato, vegetables, dairy, beef, mutton, pork and poultry.
In Nevis, sea-island cotton and coconuts are the major agricultural products. On both islands, holdings are small and farmers grow vegetables for local consumption but less than 10% of the fresh produce consumed on the islands is grown locally.
The livestock sector includes cattle, small ruminants and pigs.
The country has a tropical climate with wet and dry seasons that aid farming of most crops. In 2013, the total population contributing to agriculture was estimated at 5,000 (21% of the working population), with 20% female and 80% male.
Crops primarily grown as agricultural products in St. Kitts and Nevis are:
Peanuts
Sea island cotton
Coconuts
Crops primarily grown for local consumption in St. Kitts and Nevis are:
Sweet potatoes
Rice
Yams
Bananas
Onions
Tomatoes
Cabbages
Carrots
Breadfruit
St. Kitts and Nevis' creation of premium niche markets can go a long way in expanding the agricultural sector.
Niche markets exist for composite flours and a variety of confectionery made from local produce
Coconut processing to produce by-products such as milk, cream and desiccated coconut
The current programme by government to diversify crops, presents unique opportunities for farmers to focus on other crops that may be suitable for export trade
According to a St. Kitts and Nevis Country Report produced by Lennox Sealy and Associates on behalf of CARICOM, the government has outlined the following areas for agro industries:
Fruit and vegetable processing
Rum distilling and utilisation of sugar industry by-products
Beef and dairy
Confectionery manufacturing
Fruit and vegetable preservation & processing
Fruit and vegetable production for export
Small ruminant production
Aquaculture and mariculture
Deep-sea fishing and fish processing