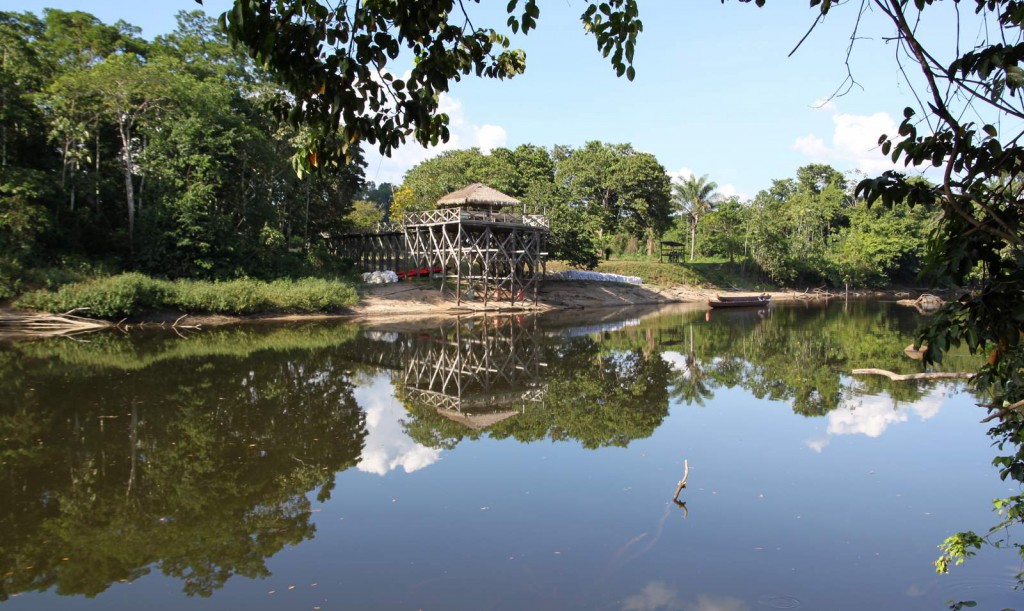 Suriname, officially known as the Republic of Suriname is a sovereign state on the northeastern Atlantic coast of South America. At 165,000 km2 it is the smallest country in South America. In 2010, agriculture accounted for 10% of the country's GDP. Agricultural activities take place mainly along the coast and account for 16% of the country's economically active population.. However agriculture continues to be important to Suriname because:
Crops cultivated in Suriname include rice, bananas, palm kernels, coconuts, peanuts, plantains, cassava and citrus fruits. Forest production also takes place. Rice and bananas continue to be the main exports showing an upward trend from US $69 million in 2007 to US $115 million in 2011.
In the fisheries sector, fish and shrimp continue to be the main exports, while livestock commodities including beef, poultry, pork and dairy are all net imports.
All eggs consumed in Suriname are domestically produced.
Suriname offers sound and attractive opportunities in several areas.
Significant areas of underutilized land suitable are available for agriculture. Also opportunities for large-scale agricultural production of oil palm, production of crude palm oil, refining and downstream activities exist.
There is also significant potential for developing agro-processing activities based on domestic food crops.
With regard to bananas, following important investments in infrastructure under the EU's Banana Accompanying Measures programme, the Government is currently negotiating the privatization of the state-owned Stichting Bananenbehoud Suriname (SBBS).
Investment in general services, and especially in market and rural infrastructure, enhances competitiveness of domestic production and promotes long-term economic growth. The majority of these services consist of investments in irrigation infrastructure. Analysis shows that additional investments in other areas of general services, such as research, credit and extension, are needed to increase the sector's competitiveness in the long run.
Agriculture is a strong component of the economy, especially with regards to rice, bananas and shrimp.
As listed in the Agriculture Sector Support in Suriname by Derlagen (2013), the three major agricultural export activities are as follows:
Bananas are currently Suriname's most important agricultural export product with the sole driving force being the state-owned company Stichting Bananenbehoud Suriname (SBBS). Since its restructuring, levels of production reached 85,017 tons in 2011 with banana exports amounting to 68,138 tons. However, the private sector and the government have acknowledged the only way to continue stability is through privatisation
Rice is showing an upward production trend and has been consistently producing levels above 200,000 tons since 2009. Current activities to support the sector include improvement of the infrastructure, higher levels of product quality and increased access to finance for producers and processors
Cassava has received interest from the government and private investors to boost its production for processing flour. Recent activities include 800 farmers receiving training on cassava cultivation in 2013
| | | | | |
| --- | --- | --- | --- | --- |
| No. | Name of Contact Person  | Type of Business / Role(s) | Address  | Contact Information |
| 1.              | Taus Umar |   | Martha straat 69 | Tel: 494103 / 8541314 Fax: 431021 |
| 2.              | Gayahar-Sukul Kenneth |   | Kwattaweg | Tel: 0330067 / 08532843 |
| 3.              | Dassasingh Chandrikapersad |   | Kwattaweg 717 | Tel: 435275/ 08811121 Fax: 435275 |
| 4.              | Ibrahiem Mohamed Sadiek |   | Pierpontweg II 200 | Tel: 481874/08940540 Fax: 481874 |
| 5.              | Nanda M. |   | Mopentiboweg Br. 122 | Tel: 0350441 /08836497 |
| 6.              | Ramdat Ashokkumar |   | Menckeberg straat 3 | Tel: 0330194 / 08806514 Fax: 0315488 |
| 7.              | Sital Setchander |   | Kwattaweg 686 | Tel: 0331505 /08865900 |
| 8.              | Interfood | vegetable processing e.g. | Toutlui Foutweg 112 | 597-366388   597-367070 |
| 9.              | Three Star | fruit- and vegetable processing e.g. | Toutlui Foutweg 10-12 Wanica | 597-367080 |