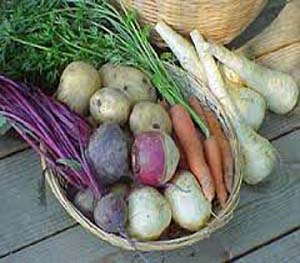 News Date: September 27 2016
Dominica's export-import agency (DEXIA) hopes that a two-day workshop for agro-processors will help improve their packaging capabilities to allow them to be export ready.
The two-day workshop began on Monday September 26 with an emphasis on roots and tubers.
Root crops include beets and carrots and tubers are potatoes and similar foods.
This is part of the Caribbean Action Agriculture Policy Programme focusing on the Caribbean and the Pacific.
The programme is executed through a contribution agreement signed between the European Union and the Inter-American Institute for Cooperation in Agriculture, IICA, in collaboration with the Caribbean Agricultural Research and Development Institute, CARDI, funded under the 10th European Development Fund, EDF.
IICA representative, Kent Coipel, told GIS News what they hope will be the outcome of the workshop.
"We expect that agro processors will be more aware of the technology available for packaging their particular product."
Coipel says many agro-processors use just what packaging material can be locally-sourced or is used for other products.
The training is meant to hone in on the best materials for roots and tubers for export to targeted markets.
Coipel stated that IICA is working closely with the Dominica Bureau of Standards to share specific information relevant to agro-processors.
The main objectives of the workshop will be to identify and recommend suitable packaging material for agro-products; to coach agro-processors on food processing methods and roots and tubers development; to identify basic equipment and materials to assist in the peeling, slicing, and packaging of dasheen and other tubers, and to improve the skills and knowledge of packhouse operators, exporters, and technicians.
Taufeek Ali, the facilitator, says the agenda features hands-on equipment training.
Ali believes that one of the region's challenges is tradition.
News Source: GIS Dominica
About The Author