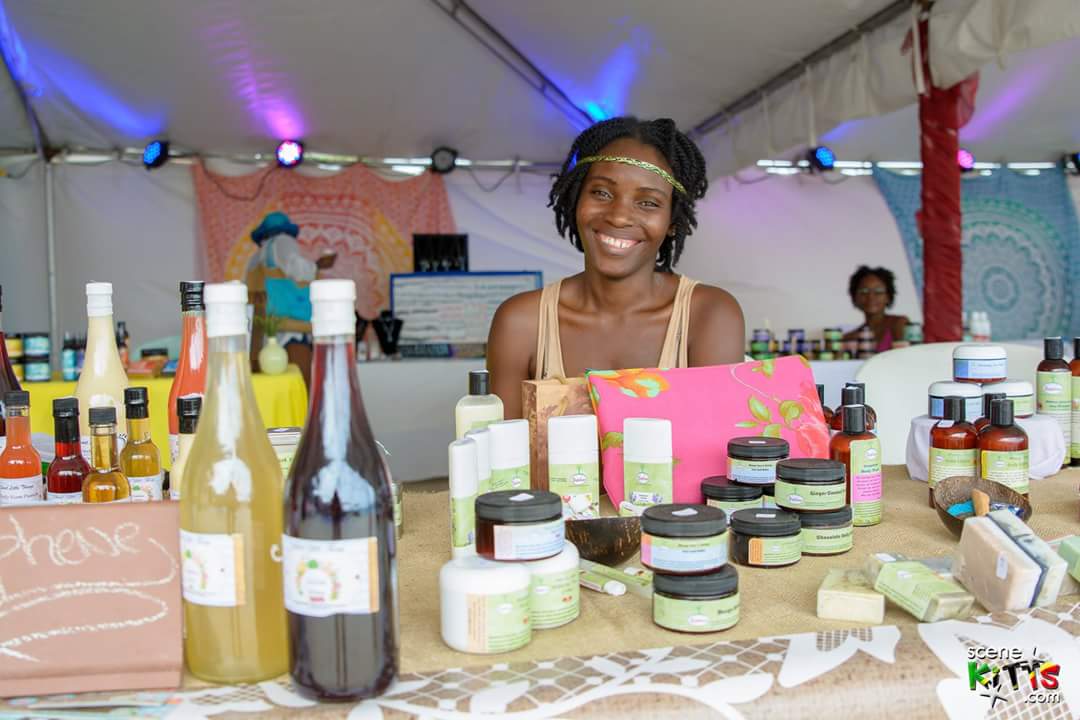 Anastasha Elliott is the creative mind behind Yaphene, an organic cosmetic and food product business. Here's her story….
Name of Business: Yaphene
Country: St. Kitts
Years of Operation: 4 years
Profile: At Yaphene we farm and then create organic cosmetic and food products using the foods we produce. We believe that our health choices should be in our hands; from what we put on our skin to what we eat. Food should be food.
Journey: Yaphene was created four years ago using a bootstrap method. You see, we didn't want to go into debt to get started and so we picked an area that would make money. That was creating bespoke cakes and healthy treats and homemade breads. Over the span of those four years we slowly built out our business to what it is shaping up to be – a modern apothecary and gourmet boutique with a curated platform.
Lesson Learnt: There is always a way if you want it badly enough, if you are willing to make the sacrifices, dream big and work hard.
Best Advice received & its impact: Just do you!
To me this meant creating my service to be what I wanted it to be regardless of what may exist already because I know what I aspire to create and there is only one unique me who can execute that dream to my specifications. It mattered only what I believed I could achieve, not what everyone else is doing or thinks I should be doing. It meant taking some risks and having them pay off in surprising ways. This piece of advice has been behind what drives me and what has enabled me to reach so far in such a short space of time.
End quotes: The culture of your company should reflect who you are as a person. For most of us we are the face of our companies. It would be easier if the values you have are the same values of your company. So be you, be a risk taker, dream big and execute that dream to become a reality.
Get in touch:
Email: yaphene@gmail.com
Facebook: www.facebook.com/yaphene & www.facebook.com/sweetliltings
Instagram: www.instagram.com/yaphene